2015 | Was everything better before? Not really. But the sturdy and reliable utensils your grandparents and great-grandparents grew up with were well thought out, often put together ingeniously, and lasted a lifetime. Nowadays, we'd call these products functional, or minimalistic. And that's exactly what makes them so stylish.
Ontwerpduo went back in time for Novecento. The designers allowed themselves to be inspired by early twentieth century design and brought it up to date in a series of ten objects. The collection is imbued with the modest design language of the past, and was produced using locally sourced materials – in warm, timeless colours (ochre, pink and creamy white).
Open the interview to read more about how the Novecento collection was created.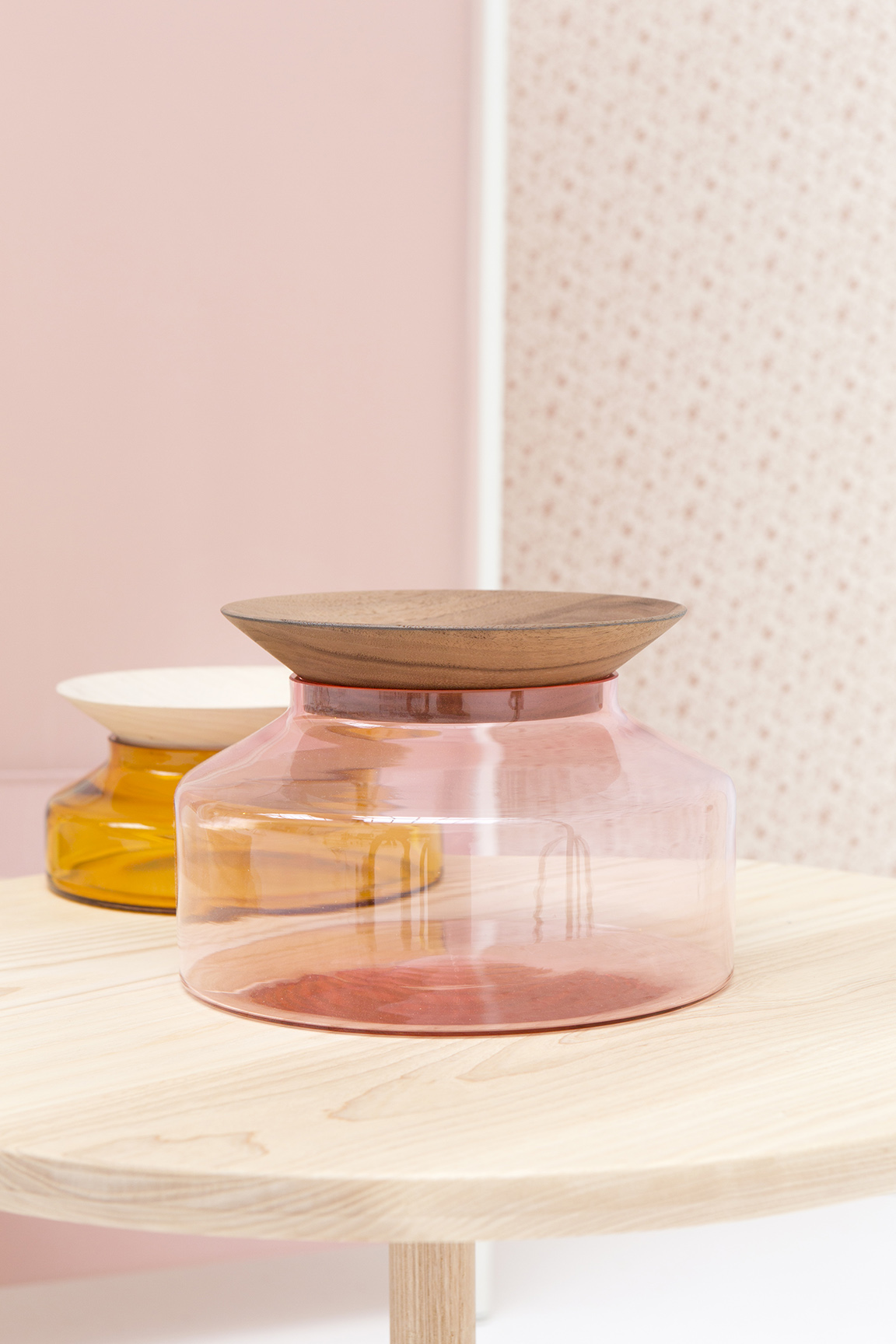 Presentation platter
From

€

140,00
View item
Presentation platter
Up for grabs.
This glass dish can be covered by a lid made of maple or walnut that can also be used as a presentation platter. Available in two sizes, with glass in a choice of three tints of: ochre, pink, transparent. Due to the manual production proces of this glass object, small color differences are possible.
Design
 Ontwerpduo
Year
 2015
Size
22 x 22 x 15Â cm
Material
Mouth-blown glass, maple or walnut
Production
 EU
Lead time
 Whiskey color in stock