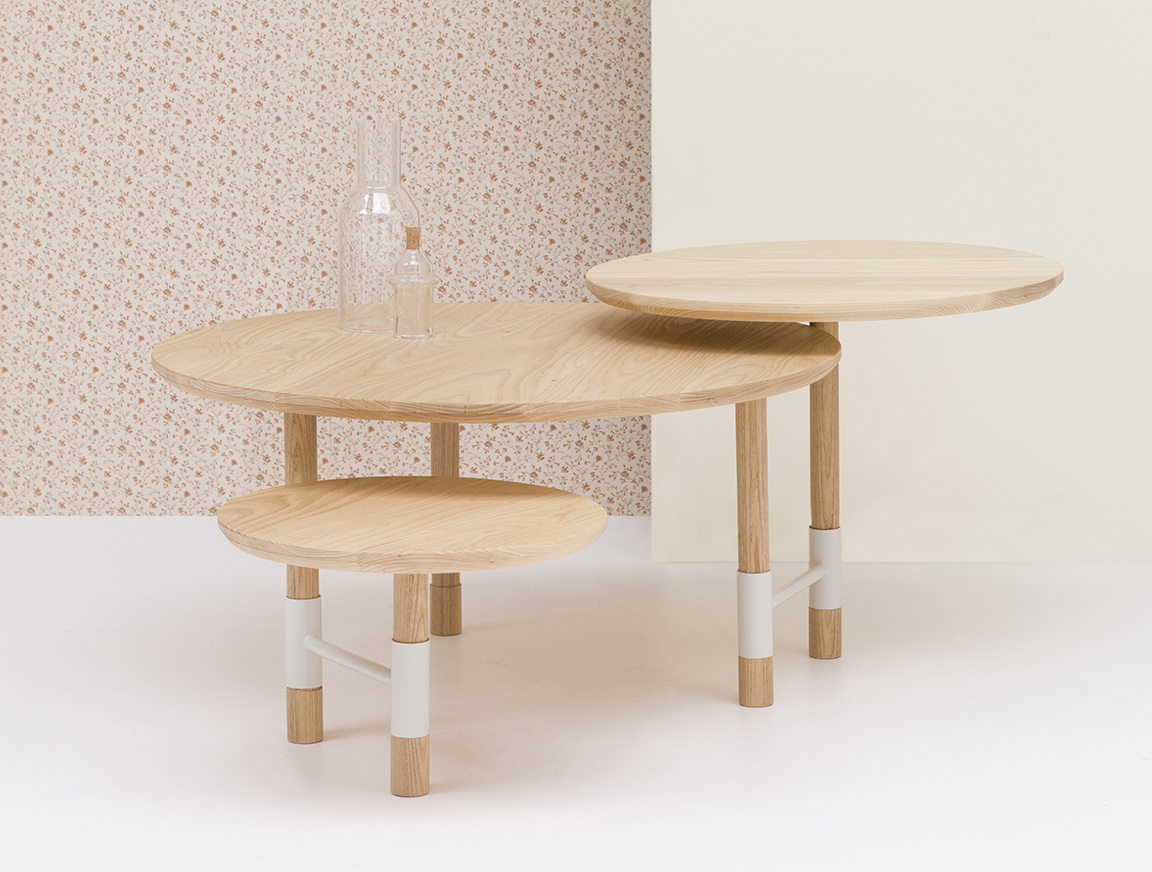 2015 | The inspiration for the Turn-Table is the possibility to make a beautiful setting with multiple tables; an endless string of connected tables.
The intention was to design a good set of little adaptable tables, without the complexity of many legs. A series of tables for the home for creating nice settings with home accessories.
The Turn-Table is also very functional. You can hide the smallest table under the basic one by turning it, to have more space around the table. The con­nected tables are easily turned towards the sofa, or as a place to put your cold drink or newpaper. You can easily turn the tables any way you want, to create a beautiful and functional setting for every­day moments.
The Turn-Table concept was first developed in a low-tech workshop by Ontwerpduo. The Turn-Ta­ble design has been matured and manufactured by Made by Hand in Denmark where the beautiful table top finish and the refined connecting mechanisms on the legs of the Turn-Ta­ble are crafted.