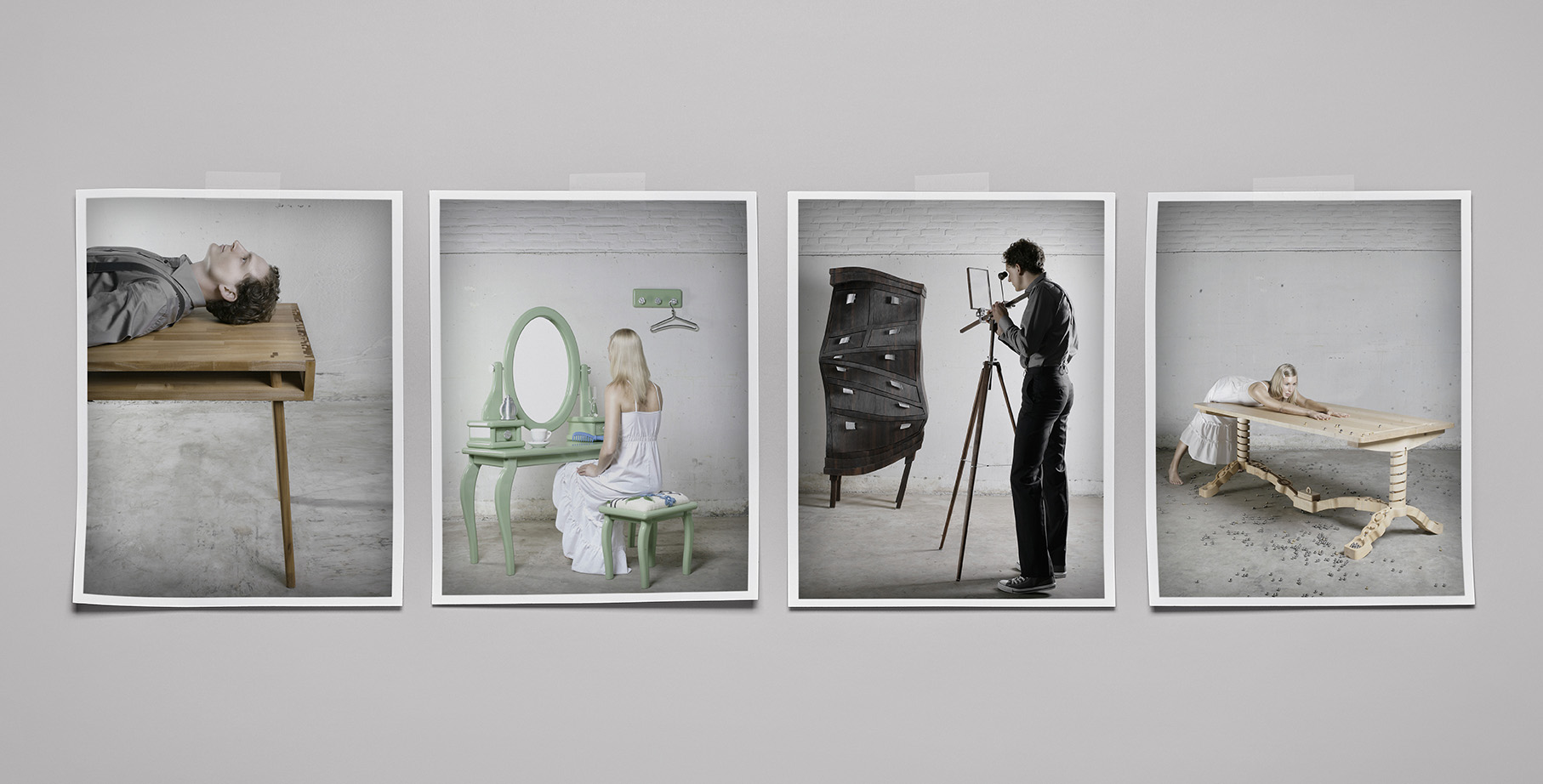 2008 | Tineke Beunders and Nathan Wierink influence each other's work a lot. During their study at the Design Academy Eindhoven they both had their own projects, but discussed, argued and encouraged each other daily. The graduation projects are about dreaming and dreams come true, about unrealistic ideas which were eventually still possible. Magical and technical. Functional and decorative. Simple and exuberantly. Tineke and Nathan challenged each other's extremes and fused it into four projects. The start of Ontwerpduo. Both graduated with honors.
View here the pictures of the design process.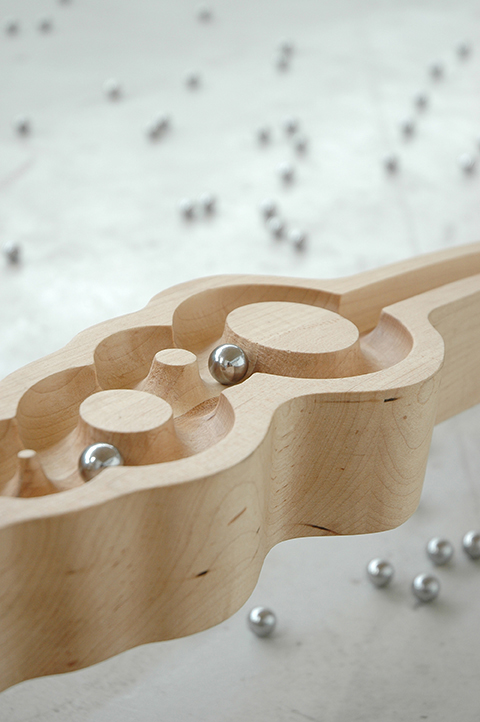 Marbelous
Marbelous sweeps table manners aside, to make way for fun. For adults an exceptional piece of furniture, for children a playground: a marble run has been created in the table legs. Consequently, Marbelous adds a new dimension to an existing discipline. Decorative carving is invested with purpose, which reunites the entire family around or under the table. Heart-warming and delightful to behold. Marbelous. It is possible to order Marbelous in a custom size and other type of wood. Please
contact us
for more information and prices.
Design 
Ontwerpduo
Price
on request
Year
 2008
Size
 200 x 90 x 76 cm
Material
 Maple
Production
 The Netherlands
Lead time
 12 weeks