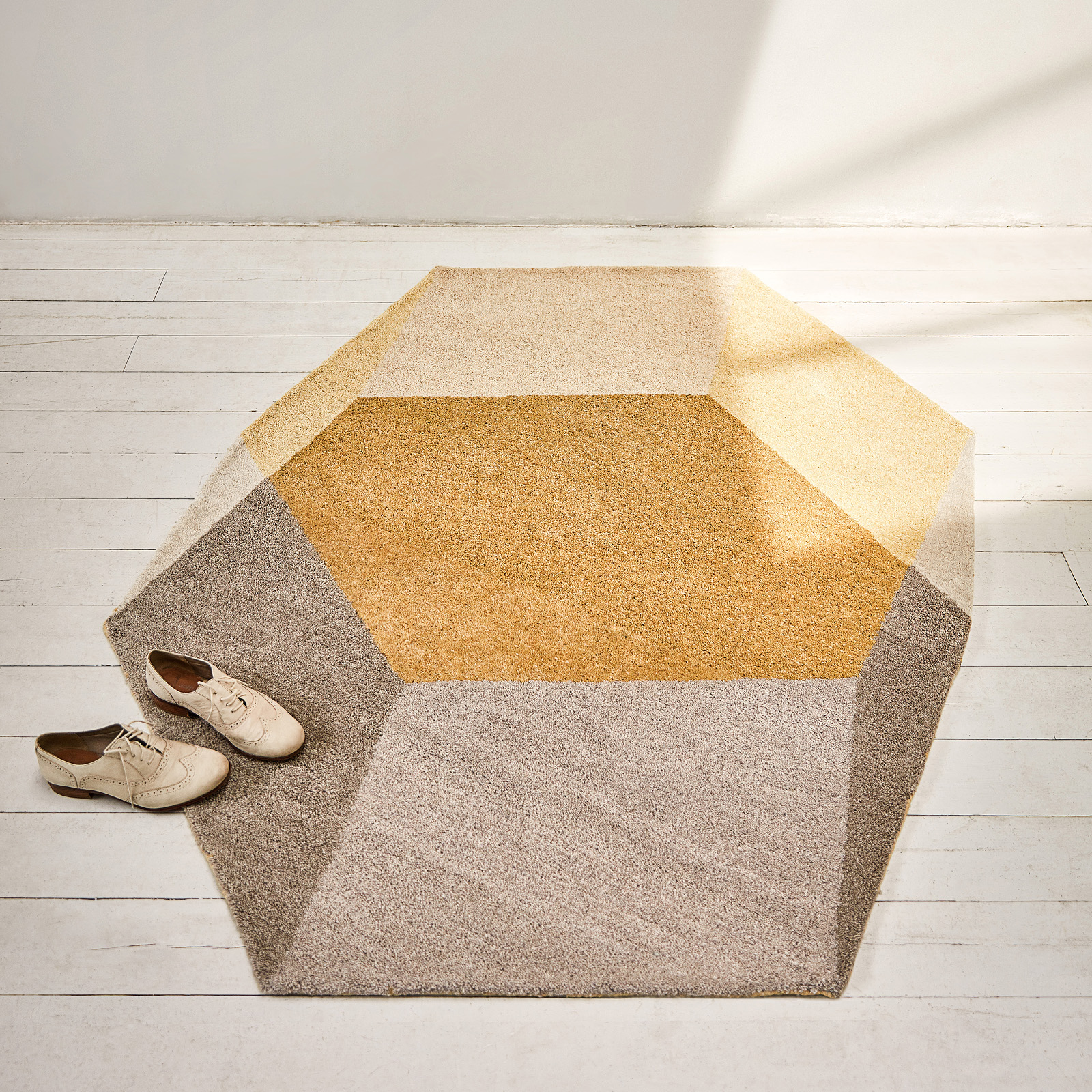 2017 | Tineke: 'My father, a math teacher, was soon aware of my need to create, and taught me to draw perspective at a young age. A combination between his interest and mine. The isometric perspective – a projection method to represent spatial figures in a flat way – was by far my favorite style and fascinated me in such a way that I made illustrations like these for hours. Still, when I am on the telephone for example, and have a pen and paper at my disposal, I automatically draw these kind of figures.
When I spoke on the phone with the Dutch furniture brand Puik at the end of 2016, they asked me if we could design a rug, I was making these kind of drawings as well. You will not be surprised that the sum was made easy. Immediately I could only see carpets in all my small drawings. '
After the concept was discussed with Puik, the little scribbles were worked out into serious rugs. The shape had to look 3D, and therefor determining the colors was a meticulous, complicated and important job. We had to deal with various colors that, once executed in 100% wool, turned out to be different. The shades of grey are closely linked with the main color. Fortunately communication with the manufacturer went well and quickly, and we were always able to adjust the – many – samples in order to get the perfect color combinations.
(The first project we did with the isometric perspective was for 'Studio Roof' in 2011, landscape fabrics.)
Iso is available through puik.
BewarenBewaren