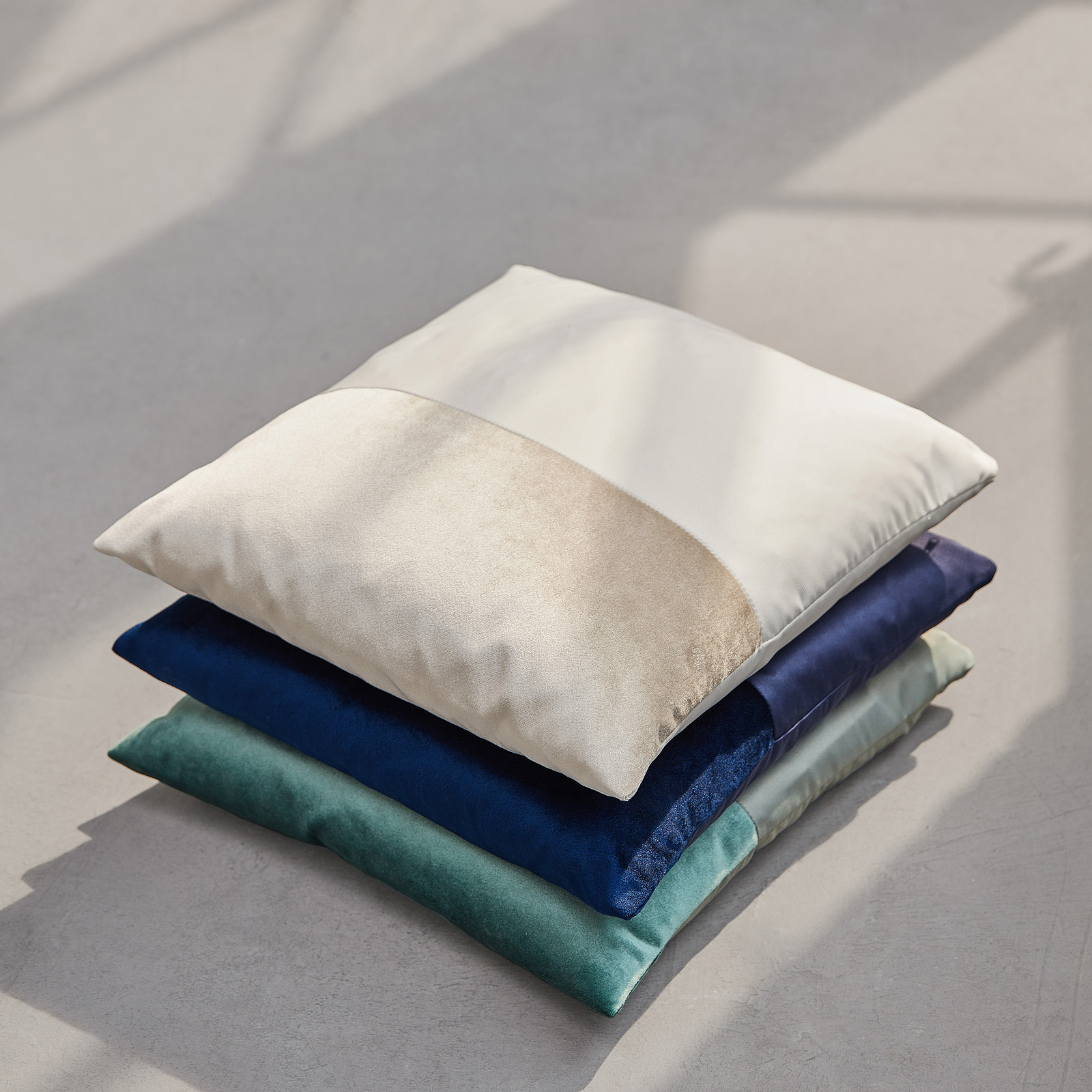 2017 | A duo of decadence.
Inspired by the relationship between different fabrics, we created our Duo square pillows to provide maximum comfort in a small package. Using three faces instead of the traditional two produces a versatile pillow that is both playful and pleasing to look at.
The Duo collection is also available in our webshop.
BewarenBewarenBewarenBewarenBewarenBewaren