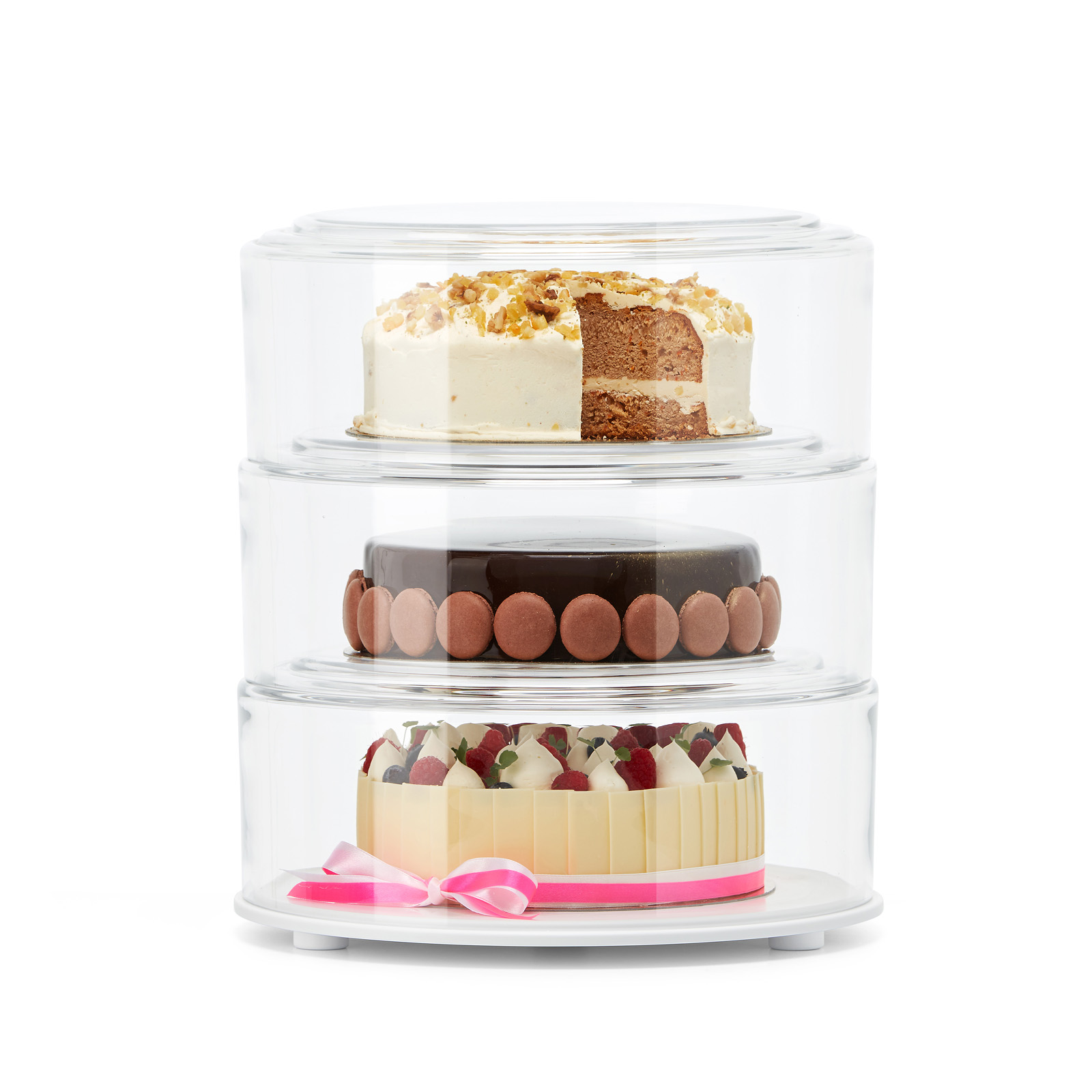 2016 | 'There are no cake stands who fit my wedding cake designs!' Ruud Adriaanse of Pinkie Pattisserie did his regret when we came to eat our weekly delicious cake with coffee around the corner at our office.
From the one came the other and Ontwerpduo was asked to design a wedding cake stand for Pinkie's wedding cakes. After a small research we came to the same conclusion. They do not match the cakes Pinkie delivers at all. With great pleasure and filled stomachs we started the design process.
The wedding cake is an important part of the wedding. Precious, delicious, special and fragile. The cake is also exhibited during the wedding. The glass bell, so we thought after a stack of sketches, has all the answers on the questions that came up during the design process. The glass bell itself does not ask all the attention, because it is about the content. The design should be as simple as well thought out.
The result is a series of glass shapes that can be stacked together. With the cakes between them. The design has a clever detail: a double glass edge. With the edge it is possible to stack the same sizes or smaller sizes of glass on top of each other. You can create an equal or a tapered stack. This has the advantage that the design is not only suitable for wedding cakes, but also for coffee shops, among others, which can now make a stack of, for example, three cakes. In total, the design consists of 5 glass shapes, and 5 composite bottom plates. And with these basic components, any desired stack can be made for the number of cakes that are expected to be served.
Pinkie is happily serving their wedding cakes with Dulcious! Ontwerpduo takes care of the production of the design – each item is handmade or mouthblown in small edition. If you are interested in having one for your own please contact us at info@ontwerpduo.nl or buy your combination in our webshop.