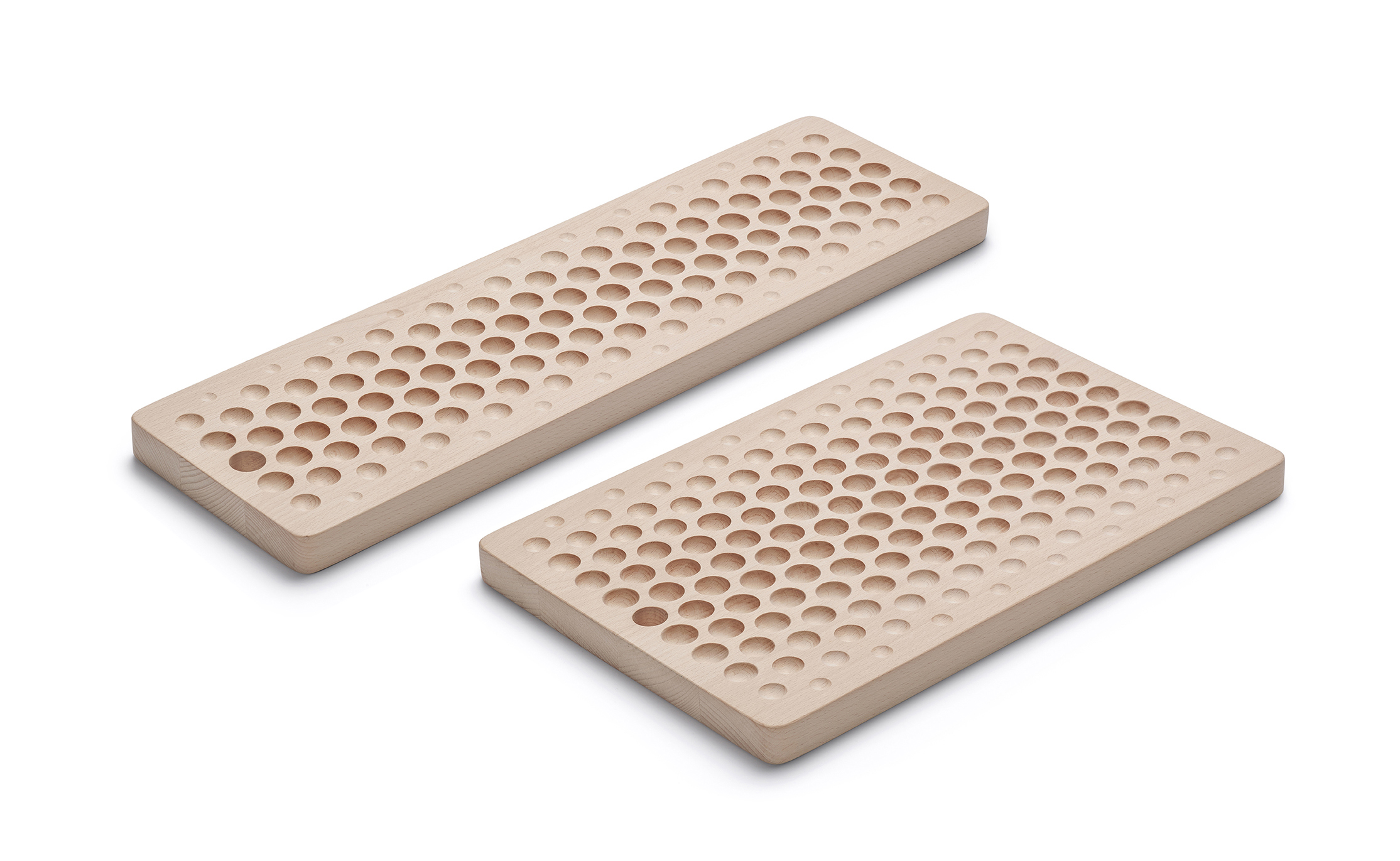 2015 | Cut the crap, start choppin'
Ideal two-sided kitchen utensil. Slice bread on one side, chop meat or vegetables on the other. Specially milled notches and grooves collect crumbs or residue, prevent flavours from mingling and keep your kitchen clean. Made from solid beech wood, in two sizes, made entirely in-house.
Curious for more images of Cutting board, see our gallery.
Are you a label, brand or (production) company and interested in adding this product to your collection? Please contact us for more information.