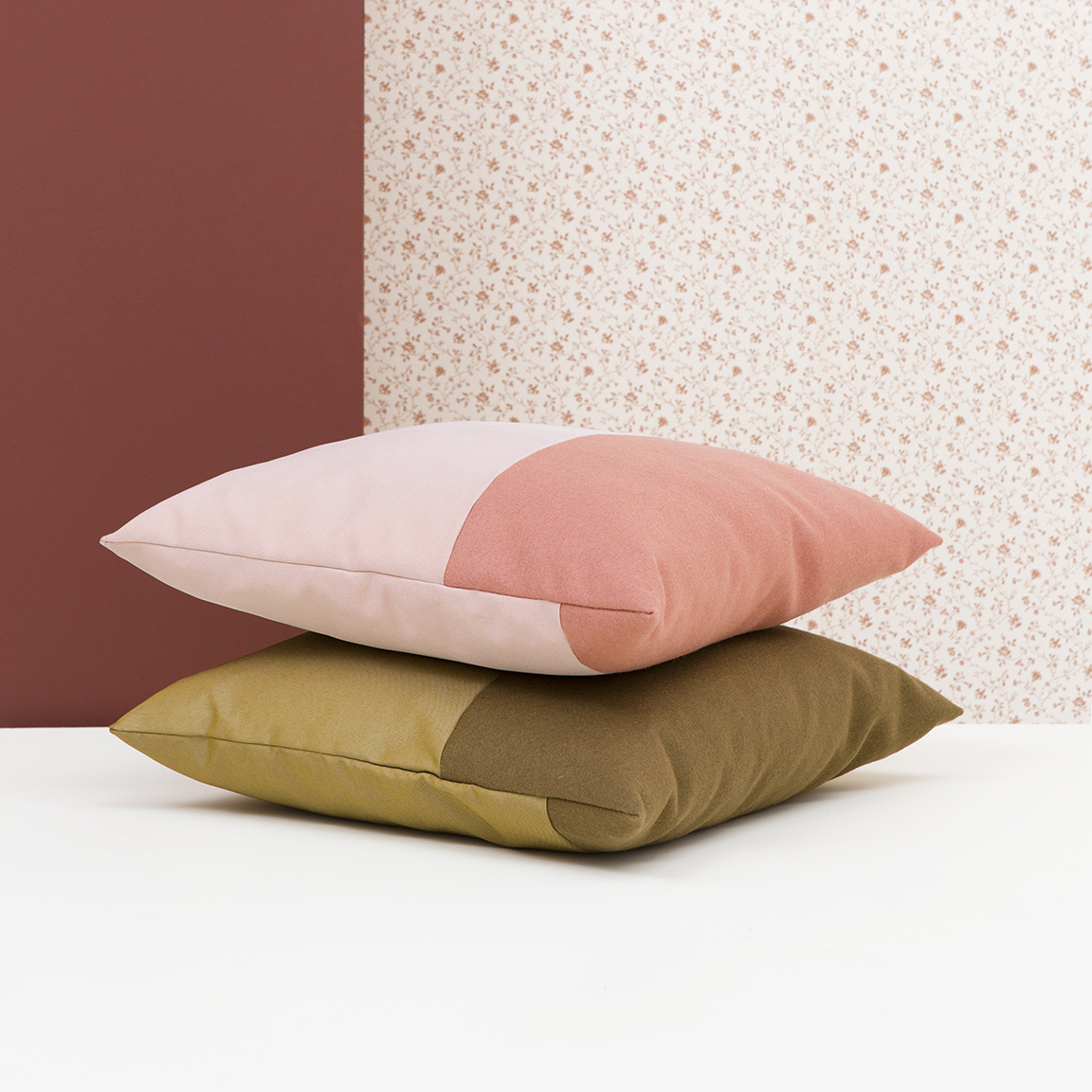 2015 | Wherever you lay your head
Wool (Hero) and Trevira (Zap 2), both made by Kvadrat, come together in a two-tone cushion. The overlapping sections – three pieces of fabric were arranged over two sides of the cushion – make up a composition that is as playful as it is harmonious. Available in ochre and pink.
This cushion design (Duo) is part of the collection of Puik.