Ontwerpduo dreams and demonstrates, fantasises and fulfils, devises and designs.
The studio works for labels and brands on request, and once a year presents its own thematic collection in which the poetic and practical converge.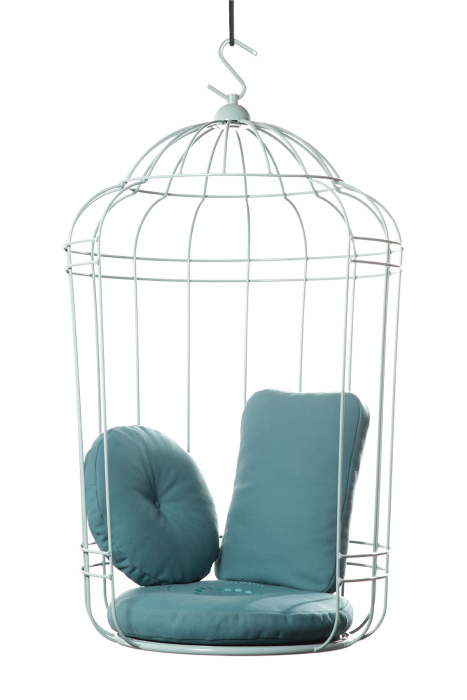 Cageling
From

€

2.315,00
View item
A birdcage large as life in which you can swing freely: dreaming away in your own space, without being isolated from your surroundings. Not captured, yet safe – and as free as a bird possibly can be. For in- and outdoors, both versions have a hard-as-nails weatherproof coating. Cageling offers peace and quiet hanging from a branch or on a porch, an eye catcher in any interior or shop window. Available in any colour you wish, for a custom color we will contact you after we received your order.
Year
2009
Size
90 x 90 x 150 cm
Material
Coated steel, industrial felt
Production
The Netherlands
Lead time
Turquoise color is in stock lead time of a custom color is 2- 4 weeks For installation questions or general questions please
contact
us. When ordering a cageling outside the Netherlands we will charge the shippingcosts after the checkout procedure. We will contact you after your order. For an indication on costs, please go to our
delivery and returns
page. Installed projects for cageling you will find in our
gallery
.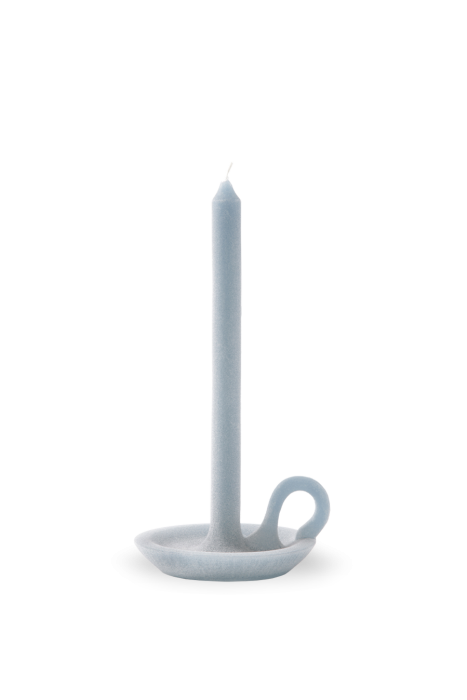 Tallow
From

€

22,50
View item
A candle needs the candlestick, which requires a candle in return. The Tallow unites these two objects through melding them into an inseparable union. Bathe in its light for eight long hours or accessorize it for all eternity. The playful design is entirely in wax and available in a wide range of colours. Snuff before bedtime.
Design
 Ontwerpduo
Year 
2005
Size 
24 x 11 x 11 cm
Material 
Paraffin
Burning time 
8 hours
Production
 The Netherlands
Lead time
 In stock Curious to images of Tallow by others, see our
gallery
.