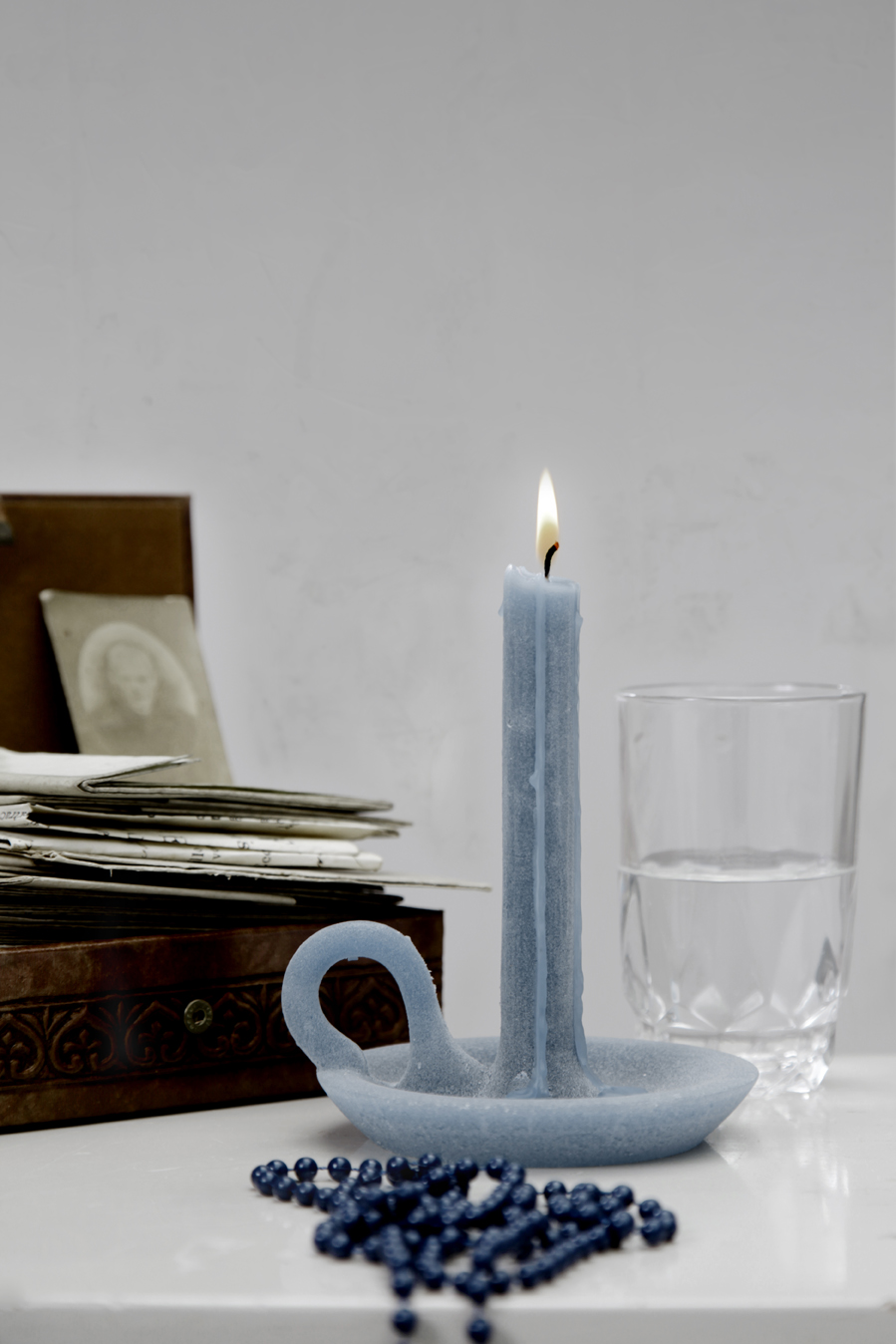 2005 | A candle needs the candlestick, which requires a candle in return. The Tallow unites these two objects through melding them into an inseparable union. Bathe in its light for eight long hours or accessorize it for all eternity. The playful design is entirely in wax and available in a wide range of colours. Snuff before bedtime.
Curious for more images of Tallow, see our gallery.
The Tallow is available in our webshop.