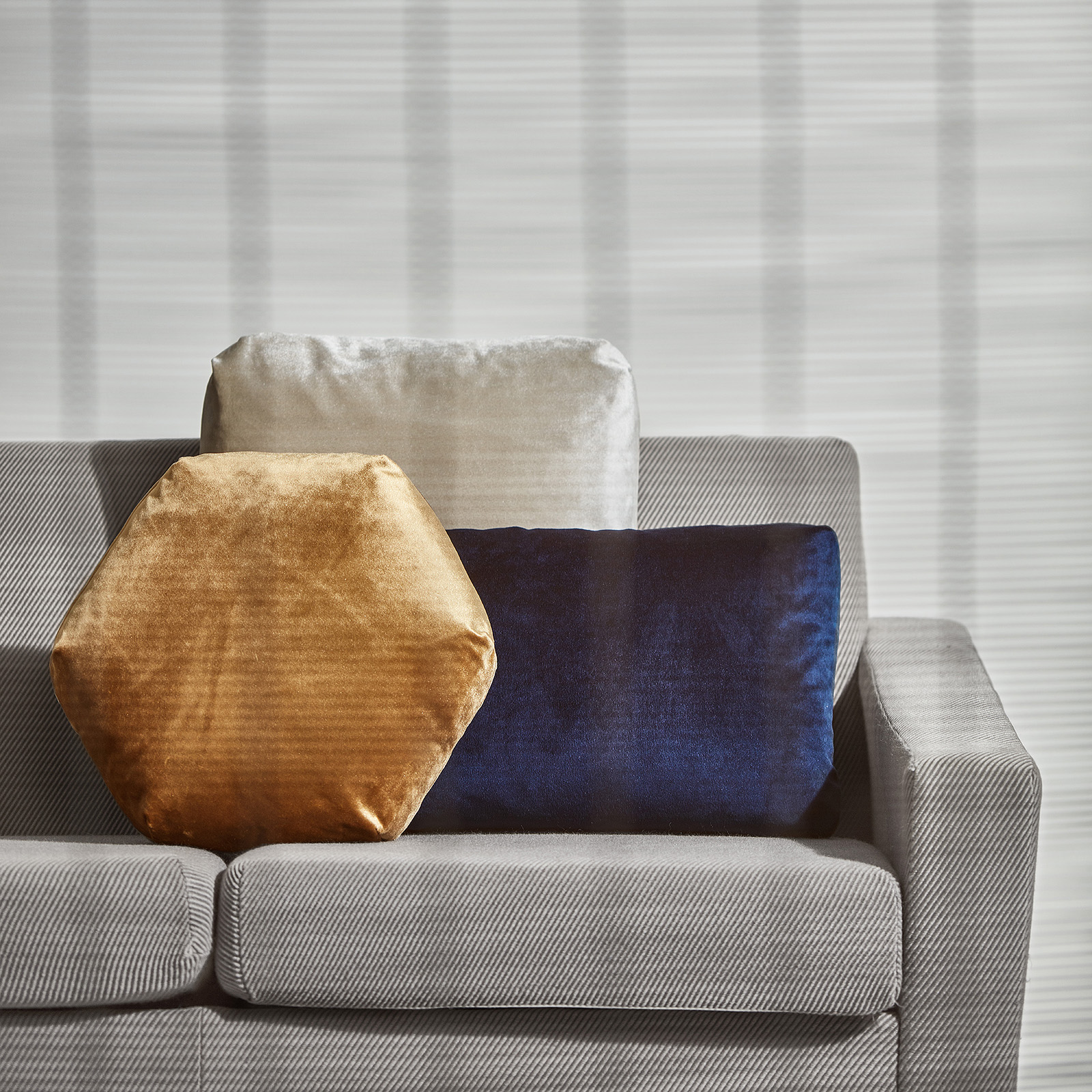 2017 | The pillow – that pops.
Take your furnishings further with Plus, a cushion that adds both comfort and creativity to your home.
Every Plus piece starts life as a basic shape: a flat piece of fabric cut into a square, rectangle or hexagon. By adding a secret seam to the corners, the pillow then pops out, transforming into a three-dimensional cushion that will sit cosily on your couch. Made from velvet, Plus is available in four contemporary shades and three differents shapes.