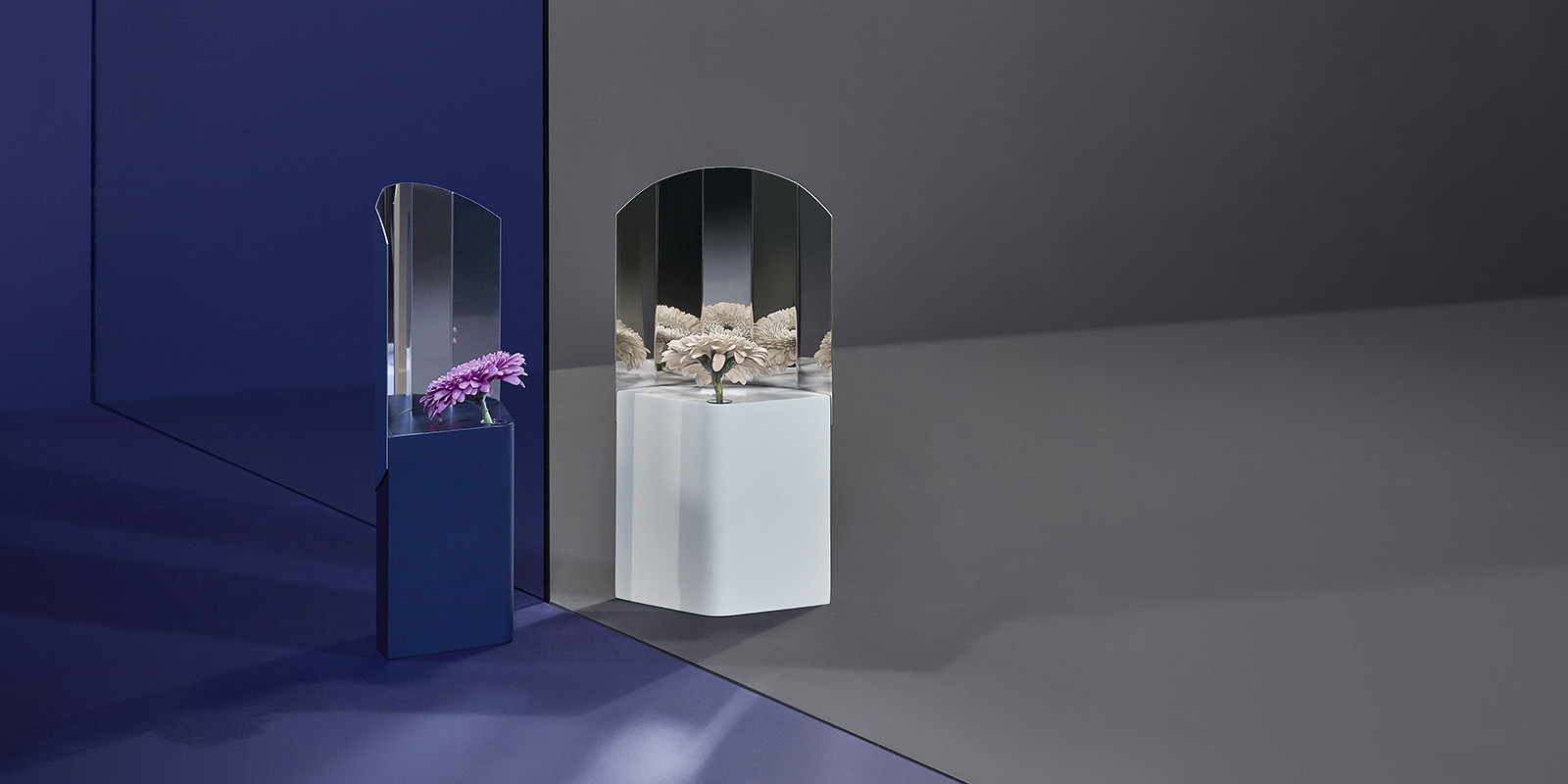 2016 | Flowers don't tell, they show.
Put a single flower in this vase, and behold a whole bouquet. The back plate of curved stainless steel is mirror polished, and therefore reflects that one flower no less than 5 times, in different angles.
Are you a label, brand or (production) company and interested in adding this product to your collection? Please contact us for more information.