2018 | Long lengths in bright shades of blue, circles with a pink glow, light points in all tones: Contour is a fine graphical interplay with lightening lines. The system consists of various metal elements with LED. In the free space or against the wall – small and clear or large and extravagant: Contour is made-to-measure, fits in all areas and is constantly adjustable in color and intensity after installation.
For more information please take a look on the APTUM website
For a tailor-made proposal, send us a email: Â info@ontwerpduo.nl.
Specifications – Contour – Custom made
Material Coated steel, silicone
Frame color White RAL 9016
Light color 1000+ tones RGB
Technical Spec. RGB-LED | 24 Volt | suitable for 220 Volt
Extra With remote control | dimmable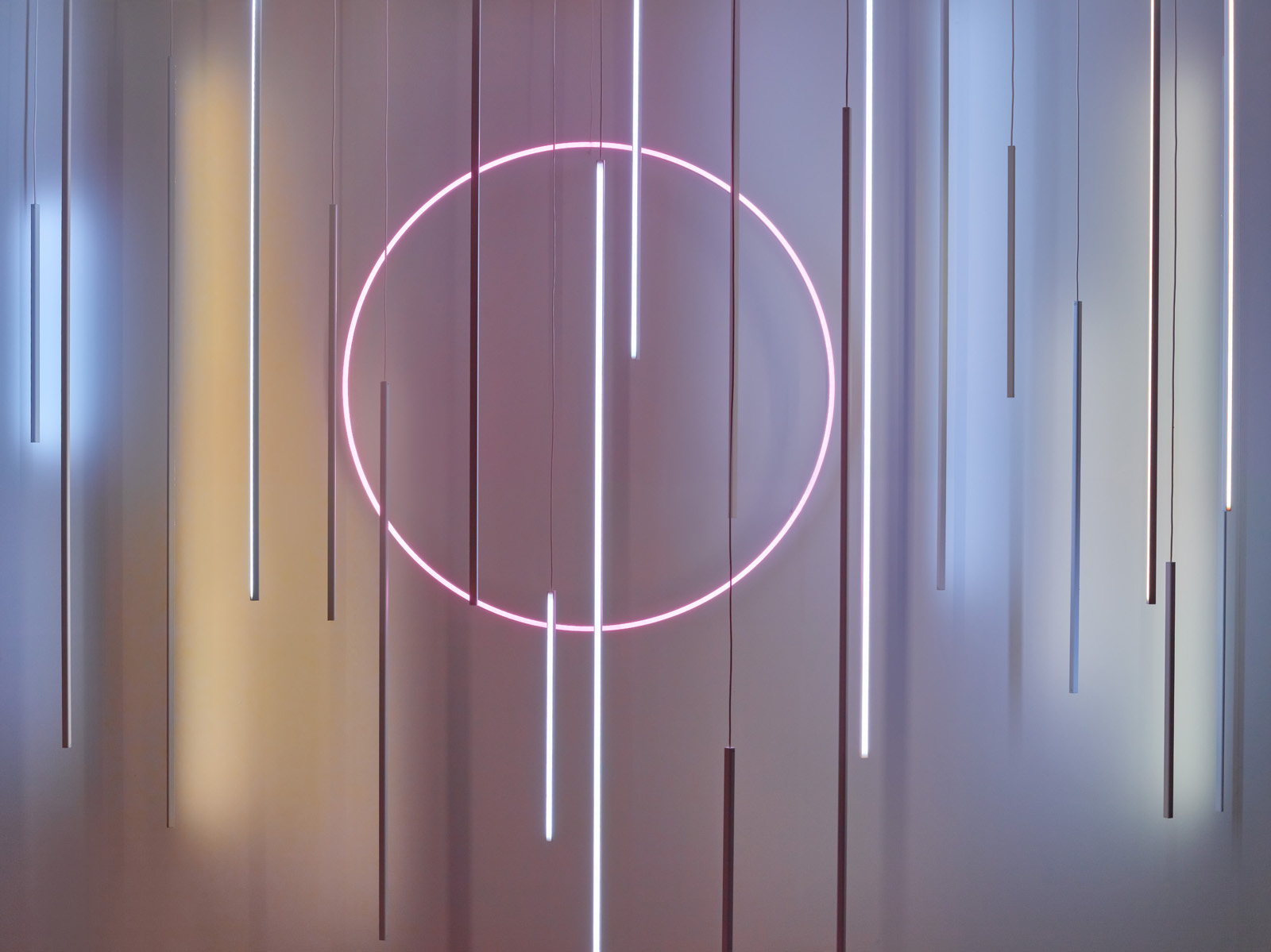 Contour is also available in three different stock versions on our webshop: Mist – Circle – Â Tower