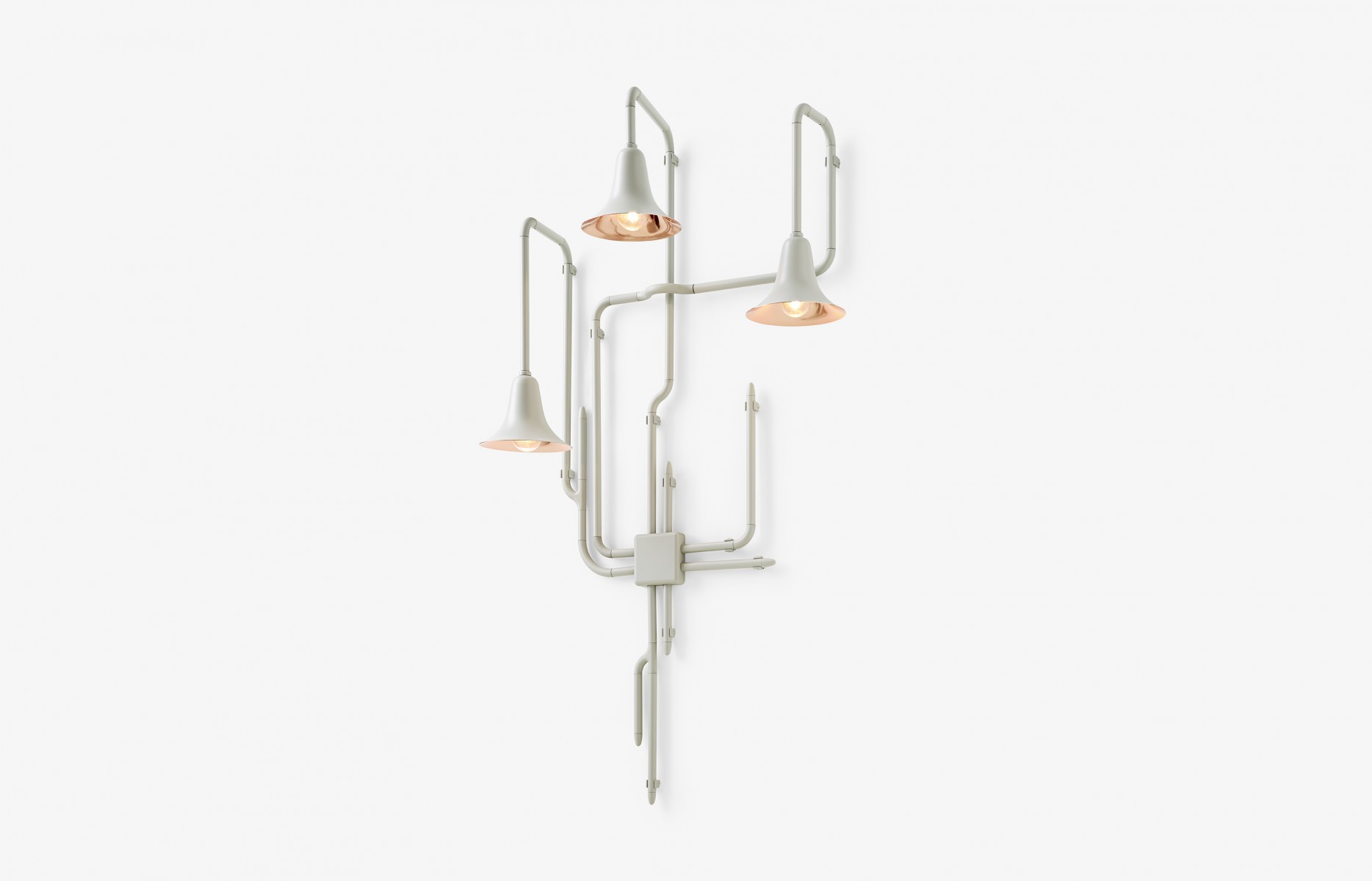 Jan 2015 – May 2018 | We designed Light Forest in 2010 and added it to our collection. We placed made to measure pieces all over the world.  Since the beginning of 2015 untill May 2018 this product was part of the collection of Danish brand &Tradition. It is a highly adaptable wall and ceiling lamp system that can be configured in multiple ways, and which can vary in expression from organic and whimsical, to geometric and austere.
Light Forest comes in two versions: a ceiling option which can be assembled in four different combinations, and a wall version that can be assembled in two combinations. Its branches are made from extruded aluminium tubes — strong and light — and the lampshades or flowers are spun from copper, which lends a warm glow to the light source. The entire system is coated with a forest green matte lacquer, giving it an aesthetic that can be both industrial and organic.
Beyond obstacles and differences in height, over beams and corners, across walls and ceilings: Light Forest crawls into places that other lighting cannot reach. The system's organic and geometric shapes branch out in every space; in business spaces, restaurants, living rooms, or even kitchens. Light Forest solves the functional problem of light distribution with its flexible, grid-like branches, and in doing so becomes an entirely new and enchanting object. Whether one prefers abundant foliage or a sparse geometric system, Light Forest can be adjusted to suit most customers' needs.
The two standard versions are also available in our webshop, for more information about the customized Light Forest please contact us. For more information on the installation you can find the instruction manual here.